While a trip to Central Florida probably includes a visit to Walt Disney World, Universal Orlando Resort or SeaWorld, there are many hidden gem attractions you don't want to miss out on! So, if you're looking to break away from the major theme parks on your next visit to the Orlando/Kissimmee area, or if you're a local just looking for something different to do this weekend, we're sharing a list of our favorite things to do around Central Florida!
Wild Florida/Gatorland – Many people know there are alligators in Florida but don't know that the Florida Everglades actually start at the Kissimmee River and flow south into the Florida Bay, making it the perfect location to see the big guys! Two of the best places to see alligators in the Kissimmee area are Wild Florida and Gatorland, and each attraction offers something different.
Wild Florida is an eco- and agri-tourism attraction on Lake Cypress in the headwaters of the Florida Everglades. You can take an airboat tour through the marshy wetlands, hang out with the hundreds of different animals in their Gator and Wildlife Park, get up close and personal with their sloths in an animal encounter or even feed an alligator! If you're a thrill seeker, you definitely want to make Gatorland a stop on your list. You can zipline over alligators on their Screamin' Gator zip line, go on a behind-the-scenes tour of their alligator breeding marsh and even wrestle a 9-foot alligator!
Medieval Times – Nothing beats a delicious dinner on vacation...except a delicious dinner AND an unforgettable show. At Medieval Times, you can enjoy a four-course banquet while stepping back in time and watching a two-hour show of six knights competing on beautiful horses. You'll truly feel like you've escaped to Medieval Spain.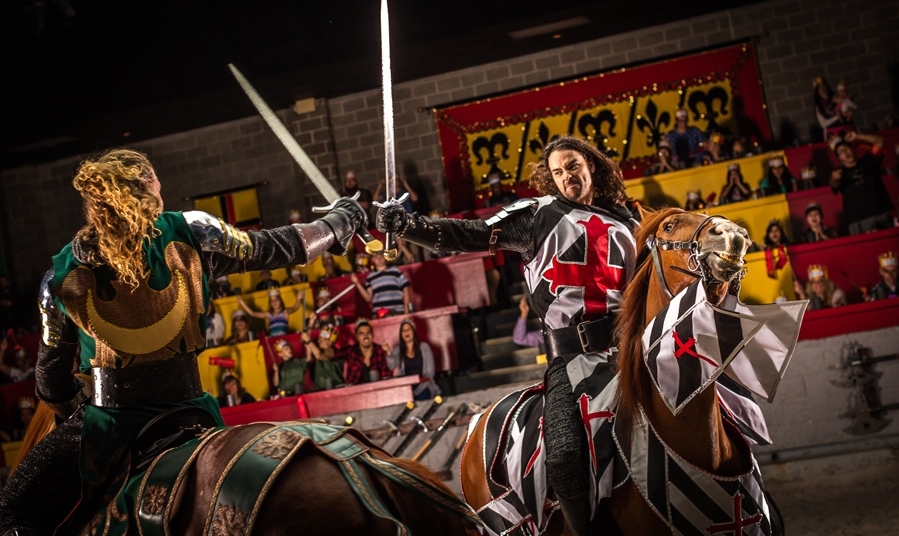 ©Experience Kissimmee
Discovery Cove – Take thrills to a whole new level on your next visit to Central Florida by swimming with the sharks at Discovery Cove! If sharks are a little too on the wild side for you, then hang out in The Grand Reef with beautiful fish and baby rays. You can enjoy a full underwater, interactive experience without the big crowds at SeaWorld and Aquatica's sister park.
The WonderWorks Experience – Experience educational entertainment, family fun and magic at The WonderWorks Experience. This top secret laboratory has six wonder zones where you can interact and learn about natural disasters, space discovery, illusions and more! After exploring the exhibits, you can play a game of laser tag in their black-lit arena, feel like you're a part of a movie on their 4D XD simulator ride and climb three stories high on their glow-in-the-dark indoor ropes course!

Fun Spot America Kissimmee – Fun Spot America Kissimmee is a family-owned theme park with rides and games for all ages, just ten minutes from Ramada Gateway. Fun Spot America Kissimmee is famous for its go-karts, world's tallest sky coaster and Mine Blower roller coaster (the only wooden coaster in Florida to go upside down!). After adventuring around Fun Spot, you can enjoy delicious eats, great shopping and views of Kissimmee on the Ferris wheel at Old Town, which is adjacent to the theme park!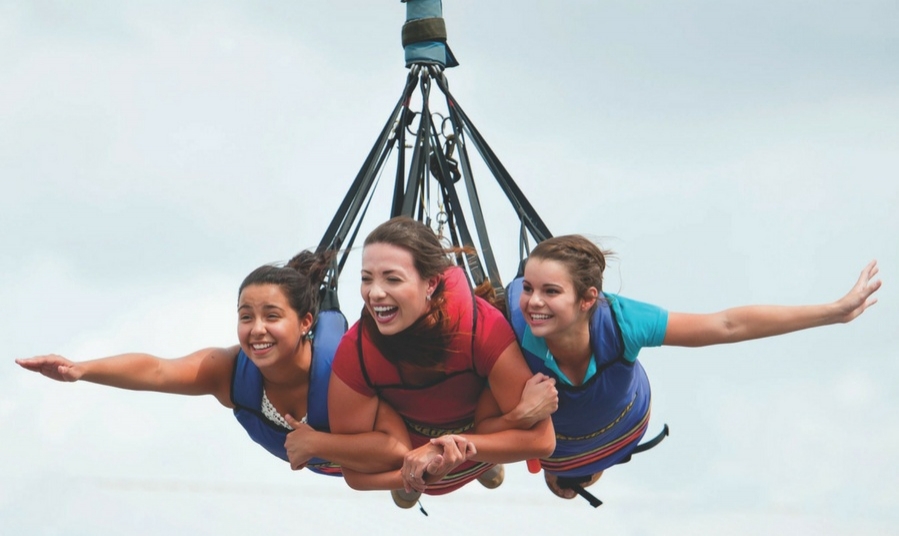 ©Experience Kissimmee

While these are only a few things to do around Central Florida to avoid the long lines and big crowds at the theme parks, they are some of our guest's favorite attractions and are all just a short drive from Ramada Gateway!